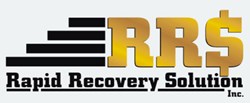 Bohemia, NY (PRWEB) September 05, 2013
Rapid Recovery Solution, Inc.is well aware of the prevailing trend among 20 somethings to reject credit cards as favorable payment options.
According to a September 3 article from Daily Camera titled Credit-shy: Younger generation is likely to stick to cash-only policy, credit card use among consumers 18-29 is significantly lower than that of any other age group. Overall credit card use across the country has consistently declined since 2005, but in no demographic is the plunge so drastic than with young adults. A Pew study reveals that only 39 percent of consumers below the age of 35 maintained a credit card balance in 2010, compared to 48 percent just three years earlier. Moreover, the median credit card debt among the younger demographic has fallen from $ 2,100 to $ 1,700.
There are a number of explanations credited to this stark change in spending practices. Firstly, the 2009 CARD act outlawed promotional giveaways for credit card applicants on college campuses. Secondly, young adults have higher debts from student loans than ever before. Lastly, the weak economy has limited employment opportunities upon graduating and restricted consumers buying power.
John Monderine, CEO of Rapid Recovery Solutions, offers his unique perspective. Credit card use has diminished since the economic downturn, and I can confirm the drop-off has been especially apparent among young adults. Monderine continues. However, credit cards, when used in moderation, can facilitate necessary investments and improve credit scores. A collection services firm like Rapid can provide guidance for responsibly making purchases on credit.
Founded in 2006, Rapid Recovery Solution, Inc. is headquartered at the highest point of beautiful Long Island. Rapid Recovery Collection Agency is committed to recovering your funds. We believe that every debtor has the ability to pay if motivated correctly. We DO NOT alienate the debtors; we attempt to align with them and offer a number of ways to resolve not only your debt but also all their debts.
Find More Credit Score Press Releases